For the past several days I had been working on an article about the opening day of trout season which will be here tomorrow.  It was nearly complete and I planned to put the finishing touches on it today.  That was until I got a call this morning that my Uncle Doug had passed away. Now, this wasn't entirely unexpected, as he had been given a very pessimistic prognosis nearly three years ago, but in typical Uncle Doug fashion, he was going to do even this on his own terms. If I had asked my Uncle if I should write about how he influenced me or about trout fishing, he'd probably call me a fool for not choosing the latter.
Most of you that read this didn't know my Uncle Doug and probably are wondering why I'd even write about this. I will say that if you didn't know him, and talk to anybody that did, you will soon realize that you missed out on one of life's greatest treasures. This column is about Life's Adventures, and at times I think we spend so much time looking for our adventures, that we overlook life itself. My Uncle Doug figured out how to live life so life was his adventure and I wanted to share some of the things that I learned from him.
Follow your passions…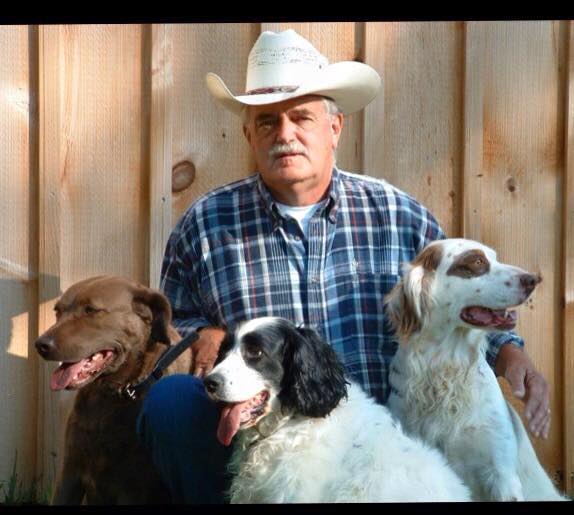 My Uncle was never one to chase after the corporate prize. He had no aspirations of climbing the corporate ladder and probably from the outside, looking at his varied careers, many would think that he lacked direction. But they'd be wrong. He had a direction…and that was the direction in his heart…and he followed that to the end. My Uncle's one true passion was dogs…training dogs…boarding dogs…and hunting with dogs. Even as he dabbled in things such as law enforcement and various trades, the one common thread was his dogs. The financial planning types would probably question this as a source of sustainable income, but my Uncle made it work…and the funny thing was, it wasn't work to him. It was his passion. A passion that took him all across this great big country, introduced him to all likes of people, and always put a smile on his face. He and I were talking last fall and he made a comment to me that people would pay him to go play in the woods and spend time with their dogs. He kind of chuckled as if he had gotten away with something he shouldn't have…and looking back on it, maybe he did. Everybody's passion is different…but when you find yours, follow it.
Tell your story…
Nobody could tell a story like my Uncle Doug. I don't know if it was his rich life experiences or if it's something the son of a preacher is born with, but he could tell a story so real you could smell the fragrance of a forest in autumn, hear the giggle of a mountain stream, and feel the cool damp air on the valley floor. He could take you to the exact spot, to the specific moment in time that birthed the story, always draped in humor, and told in a way that kept you wanting for more. Even as a kid, I still remember family gatherings and I'd be glued to his stories. I never quite knew if the story was fact or fiction or where the line between those fell, but I did not really care. I just loved the story. In the early eighties he used to speak to youth groups and I remember a story about a turtle parking lot…which was nothing more than a fence post that he'd set his turtle on…and it couldn't wander off because its feet would just swing in the air. I'm sure there was a point to the story, but I remember the image perfectly as if he told it to me yesterday. His story telling was truly a gift and with each story he gave us a little bit of himself for us to remember. I don't know for sure, but I think God wanted a few more people to hear some of these stories, and gave him a little more time on this earth to share them. Don't be afraid to tell your story…it may be the exact thing that someone needs to hear.
Be who you are…
When my Uncle Doug spoke at my Dad's funeral he said that we chose him because we wanted someone to speak who wouldn't embarrass himself by crying in front of everyone. He proceeded to say, "Oh, I'm going to cry, I just won't be embarrassed". I think there's a lot of wisdom in those words and that pretty much sums up how my Uncle lived his life. He was not going to let anybody's impression of him get in the way. He was going to be who he was. He was going to say what he needed to say, whether it was his take on the best hunting dog, politics, the best place to fly fish, or his faith. He didn't expect his opinion to necessarily sway you or change your mind, though at times I'm sure he probably wished it would. He'd accept you for who you were and hoped for the same in return. I'm pretty confident that my Uncle put doing or saying the right thing above worrying about what people thought about him for doing or saying it.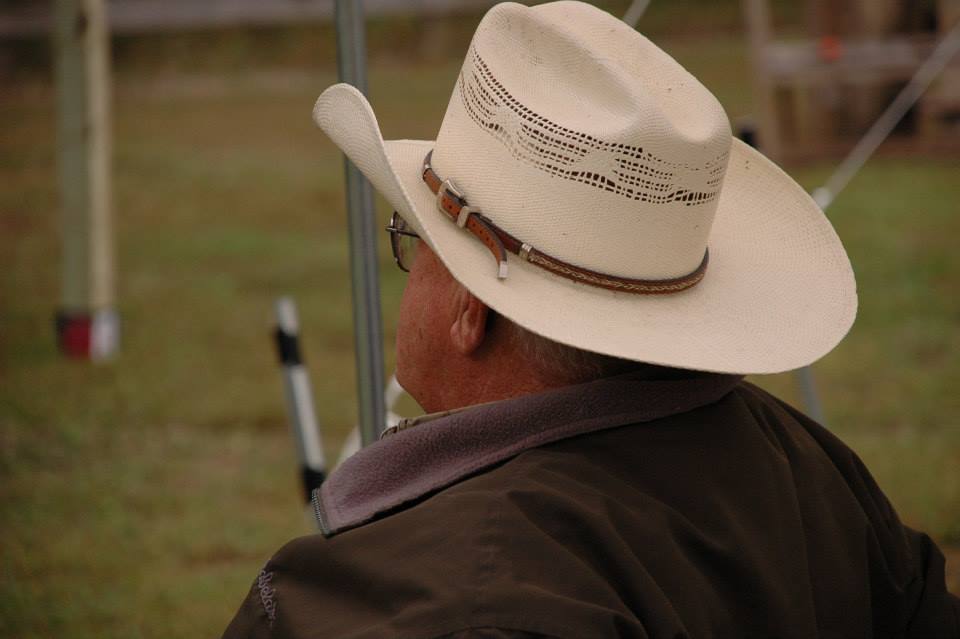 I'm going to dearly miss my Uncle Doug, miss him for his wit, his smile, his passion for God's creation, his attachment to his dogs, his love for his family, his seemingly unshakable faith, his laughter as he'd tell a great story, his big cowboy hat, and his even bigger heart. But, I know that a piece of him lives on in all those who knew him and I'm thankful for what I learned from him. I learned that we need to live, laugh, love, and let down our guards and not worry so much. That we need to share our stories, our faith, and our wisdom. That we need to stop living our days like we have unlimited tomorrows. That we need to stop looking for adventure, and just live the adventure that we've been given. That we need to treat each day as if it's our last chance to follow our passions, to tell a story, to say good-bye.
I'm going to miss you Uncle Doug….Heaven got a little bit sweeter today.